Clearly, Snapchat is a true source of inspiration for Facebook. Here is Messenger, adds a variety of tools that allow you to add masks, disguises, decorations and text to your photos and videos.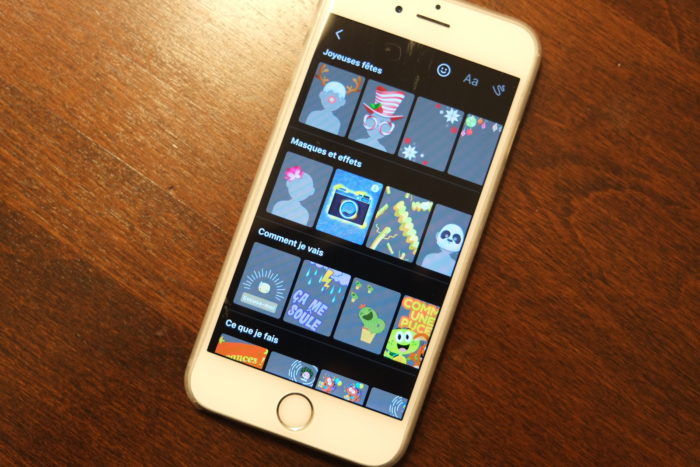 As on Snapchat, Messenger offers visual effects that are displayed in real time. And this, before you even press the button that allows you to capture your photo or video.
How to use these new photo tools on Messenger
To access these new tools, simply press the new button on the camera. You can not miss it, you will find it in the lower part of your screen.
A short press of the button allows you to take a picture. To create a video, press and hold. Select your filter, mask or artifact before taking your photo.
Touch the smiley icon to access the tool library that Messenger offers. Once you have selected the items, press the button to capture your photo or video.
You are wondering if these features are being used. Yes, since more than 2.5 billion emojis, photos, stickers and videos are sent every day on Messenger.